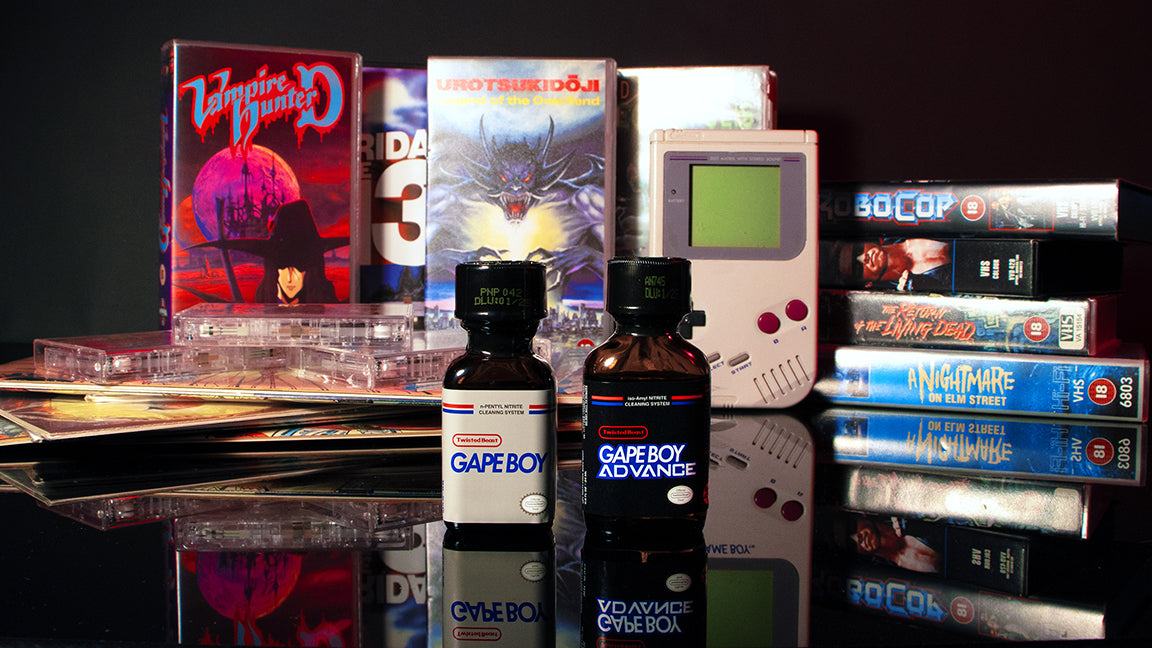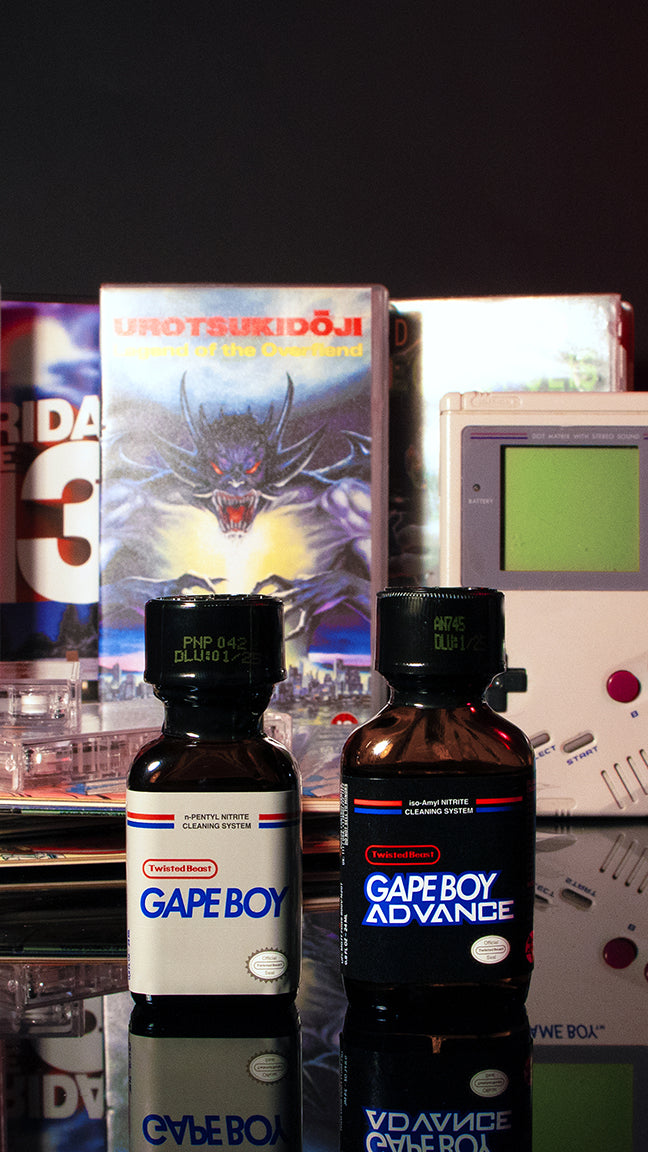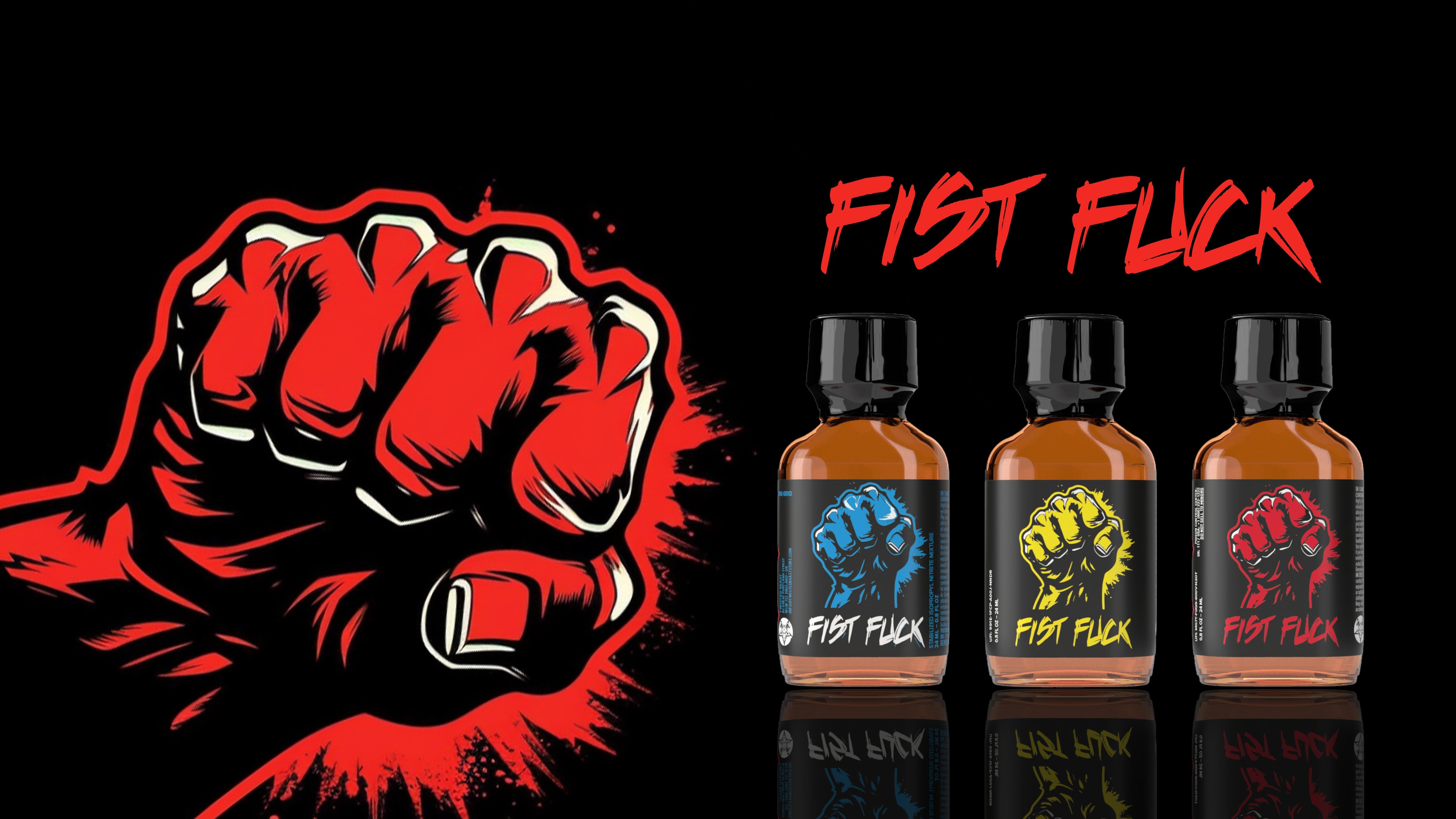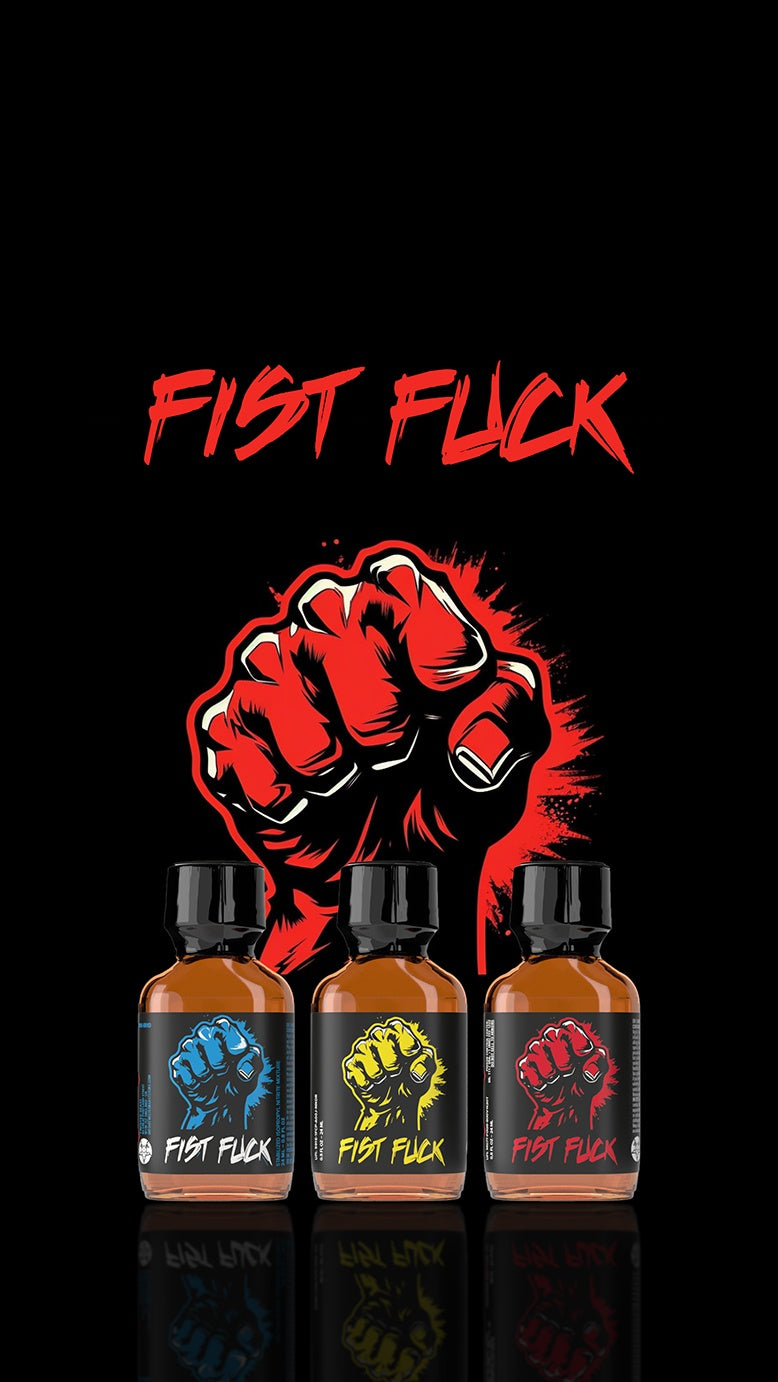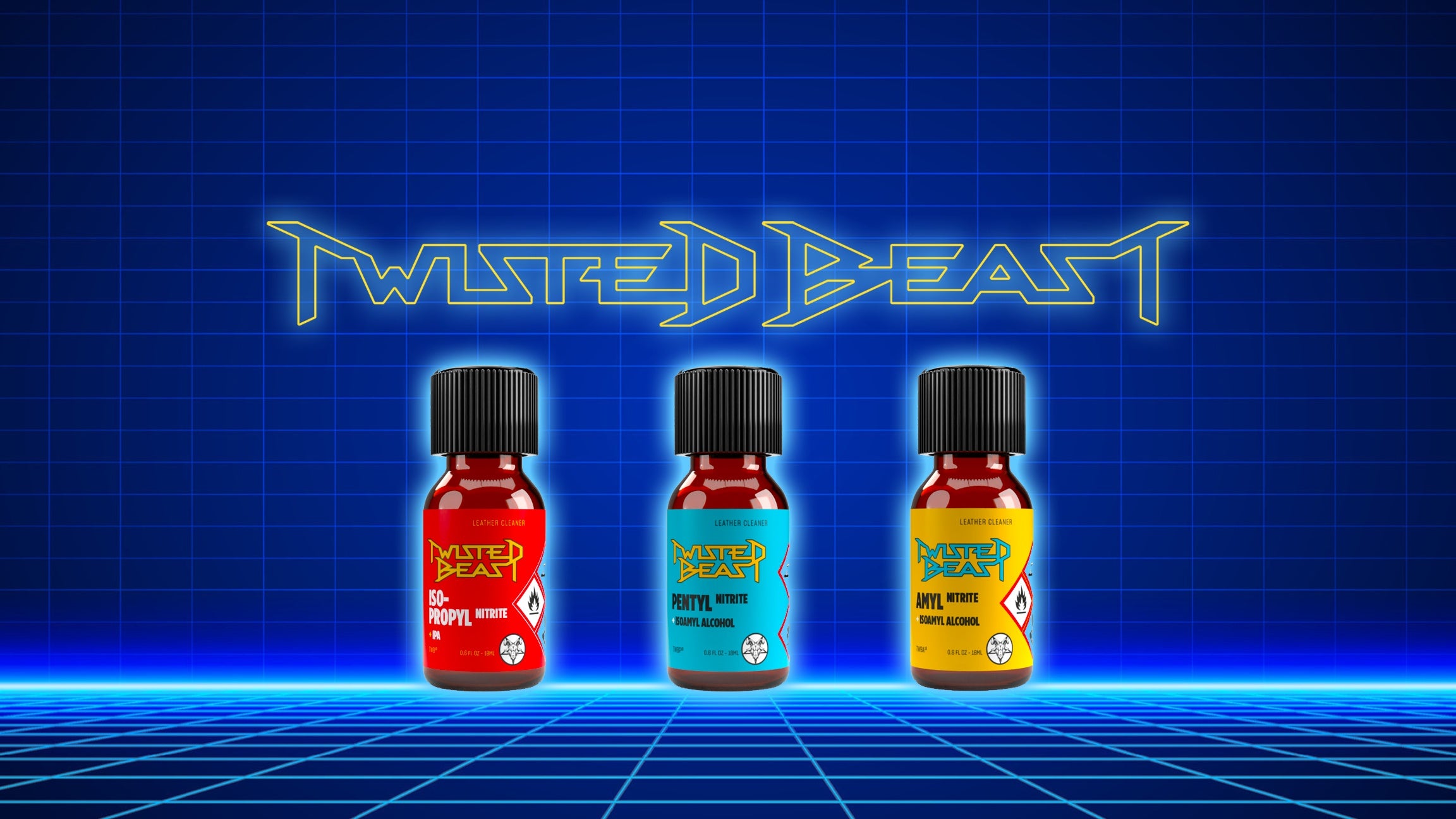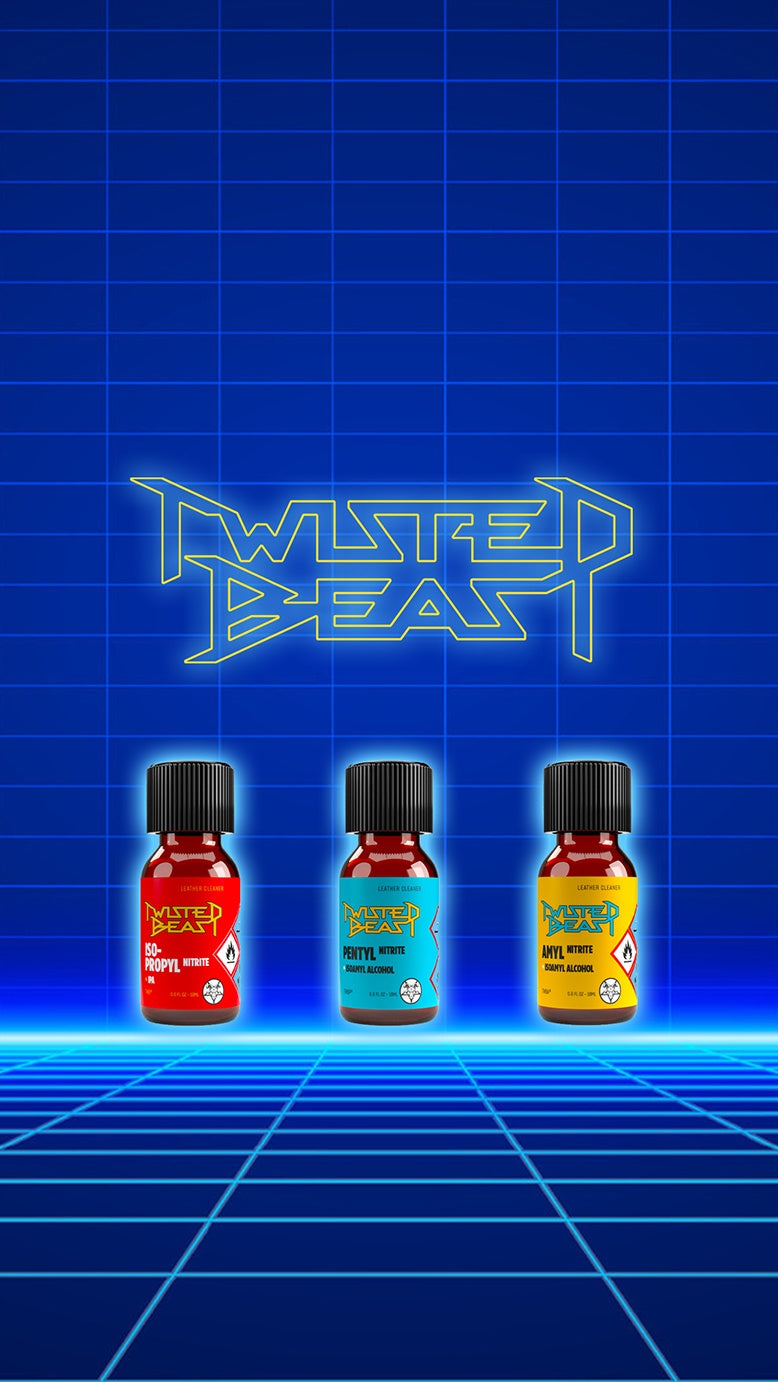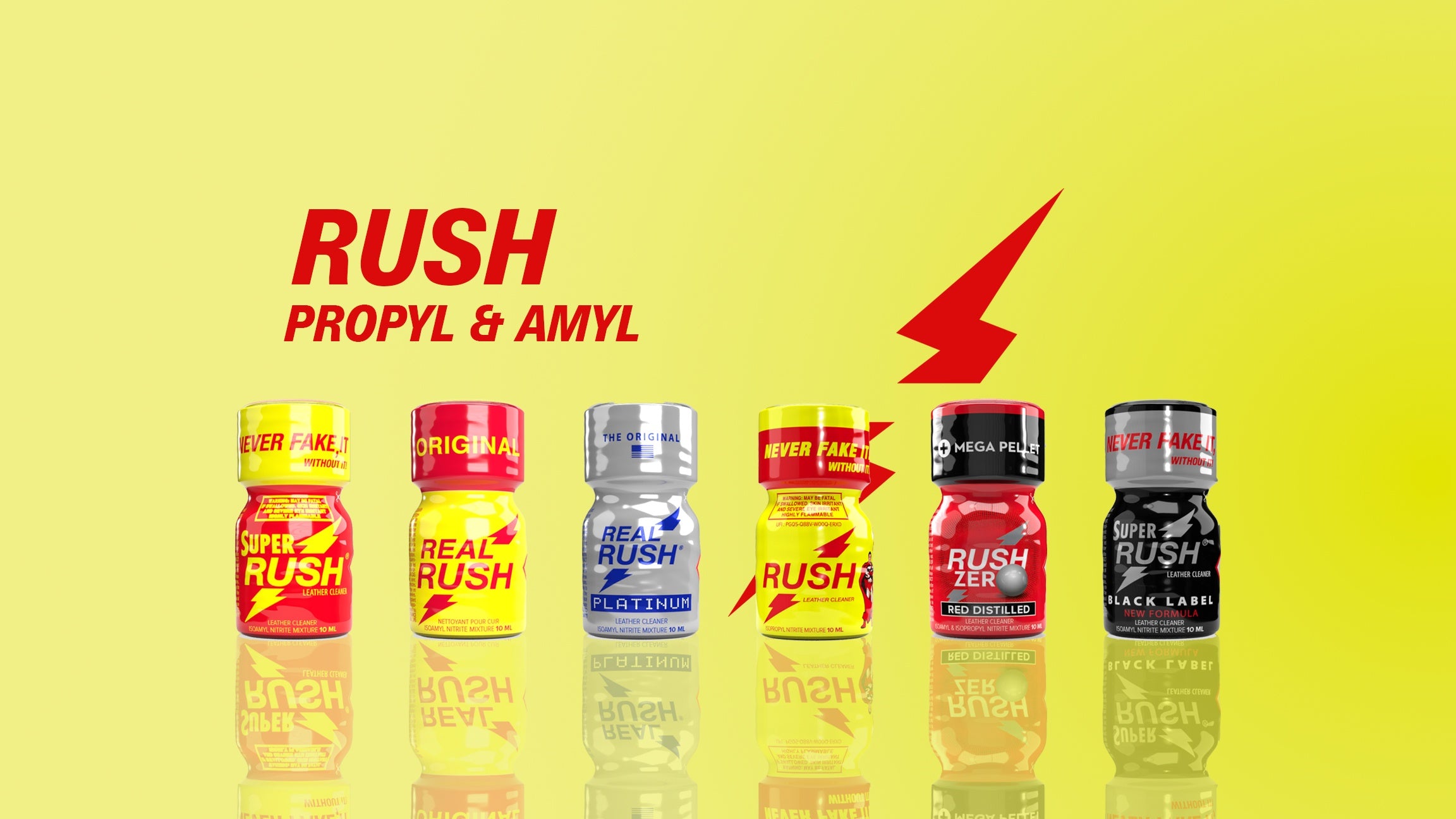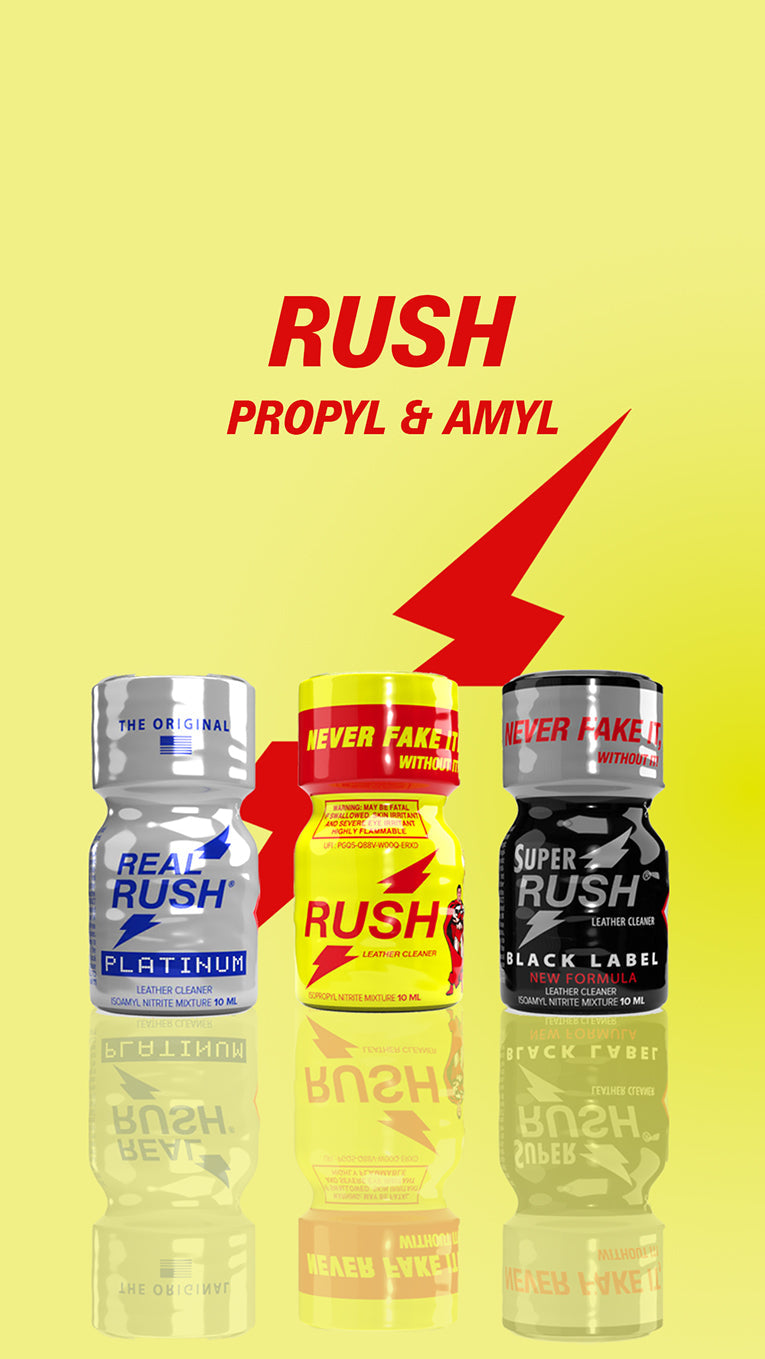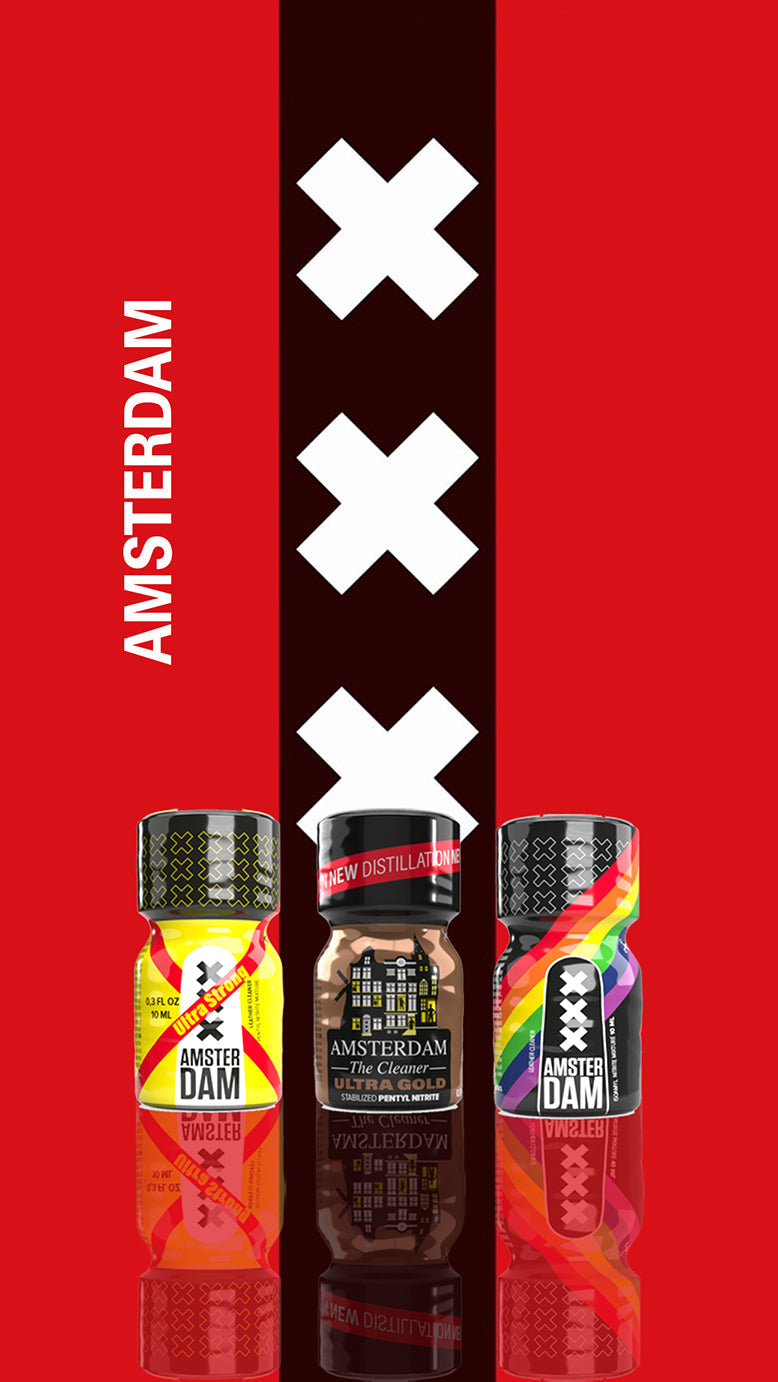 EXPRESS SHIPPING
SAME DAY POPPERS DESPATCH
We know you want your poppers as quickly as possibly so if you order before 13:00 Monday to Friday and we'll ship your order the same day.
Buy the best poppers for you
How strong are our poppers?
Whether you want to buy strongest poppers online or something that's just right for you, our strength scale will let you know how they stack up.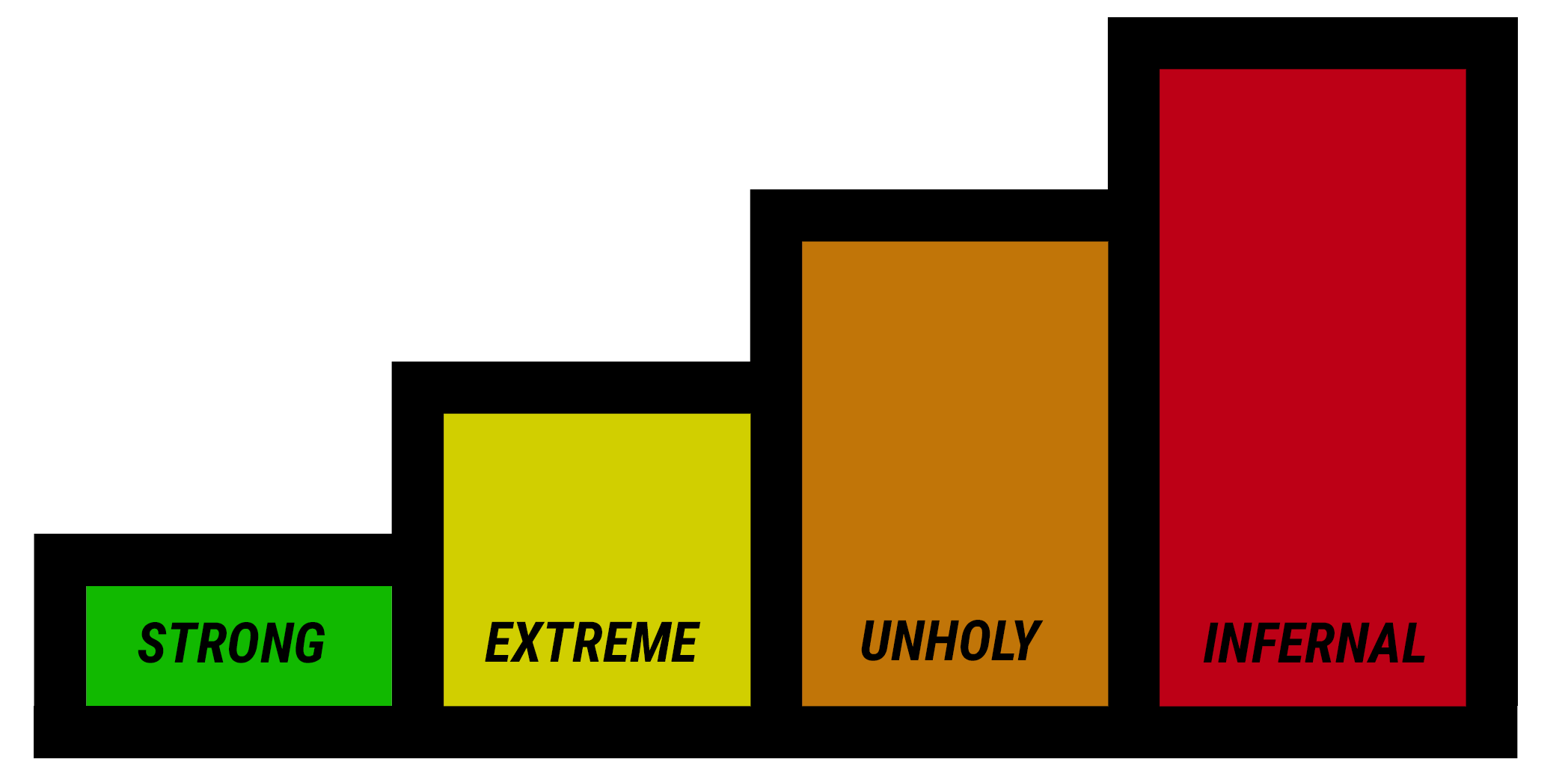 SUPER SOFT
PLATINUM SILICONE TOYS
VISIT OUR TOY STORE FOR SUPER SOFT DILDOS, PLUGS AND FUCKABLE TOYS
The Twisted Beast Poppers Shop
Twisted Beast is a hardcore gay sex brand specialising in our own range of extra strong poppers. We sell the kinda poppers that are hard to come by these days, you won't find our bottles at your local drug store.  We know why you're here, you wanna buy poppers right? So let us convince you why we're the best poppershop around and maybe we can help you navigate the world of buying poppers too.
What are Poppers?
Poppers are a liquid chemical that is made from the alkyl nitrite family. The name comes from when they traditionally came in glass capsules that popped when broken open. Nowadays poppers are typically sold in 10ml or 24ml glass Bottles. All Twisted Beast Poppers are tested for the highest levels of purity and are sealed with EU Regulation child safety caps for your protection.
Where to Buy Poppers?
If you want only the strongest poppers available online then it's got to be Twisted Beast Poppers. We've spent years creating and perfecting our own formulas and bringing them to you in beautiful packaging and branding. Sure you could buy Rush Poppers off 50 other websites, but if you want to get fucked up on Dumb Bitch Juice or goon with a bottle of Bator then you're already in the right place.
See the whole range of our unique (often imitated) brands here.
Which Poppers to Buy?
We think our poppers are the best on the market but we also know that changing your go-to brand can be a daunting prospect. That's why we stock all the brands you might expect like, Rush Poppers,  Amsterdam Poppers, Iron Fist Poppers and a huge range of others.
Reasons Twisted Beast are the Best Online Popper Shop
We guarantee safe delivery of your poppers
The Twisted Beast Popper Shop sells over 150 different brands of poppers
We don't hoard stock in our warehouse, when you buy poppers with us you're only getting the freshest poppers
Generally speaking, most poppers will last between 1-3 months. Exposure to light, heat and oxygen will all shorten your popper's life-span, so it's important that these are limited as much as possible.
You may have noticed that most popper bottles come in a dark orangey-brown glass. This is a deliberate choice to reduce damage due to light exposure. While the bottle will go some way to limit light-degradation, it's still recommended to store your bottles in a dark place.
When it comes to heat, the importance of limiting this will vary depending on your local climate. If you live somewhere hot, or it's summertime, consider storing your poppers in the fridge to avoid evaporation. In cooler climates it is possible to successfully store your poppers at room temperature, but we would still recommend using the fridge. Cooler is always better. 
Oxygen is a simple, but important, one. Poppers will start to evaporate quite fast when exposed to oxygen. Replace the cap on your bottle as soon as you're done using them, and don't leave the bottle open on the side in-between uses. Ensuring the lid is back on tight will also limit exposure to oxygen. 
Unfortunately it's not possible to completely stop the degradation process of poppers, this would essentially require the sub-zero temperatures of space - but using the above you can significantly slow it down!
Twisted Beast sells some of the most extreme poppers available on the market. If you're looking for the hardest stuff, simply look at our popper strength rating. Our poppers go from Strong all the way through to Infernal.
We generally find that our customers find amyl nitrite poppers to be the strongest. 
If you want our recommendation for the strongest UK poppers we stock, take a look at Ass Ammo, Dumb Bitch Juice, and Hypno Max.
Generally speaking, once used poppers will be effective for just one to two minutes. Poppers are fast acting and you can expect to see the effects active within just a few seconds. The strength of poppers can be improved upon when used multiple times in quick succession. This will also prolong the effect length. You'll find that the strength level and formula of the popper bottle will also have an input on this.
People may find they have different experiences with the various popper formulas, but it is generally accepted that amyl will last longer than other formulas and progressively build up in strength once used when compared to isopropyl and pentyl, which are said to have a stronger immediate effect but quicker trial off.
Most poppers will fall under one of three categories: amyl nitrite, propyl or pentyl. While people will respond to each formula in their own unique way, there are some generalised effects that we can note for each formula. We'll break them down briefly here. 
Amyl Nitrite is the original formula used commonly in the 70's and 80's and is considered the strongest formula of poppers. Unlike other chemical makeups, amyl's buildup is a lot more gradual and lasts a longer. Because of this, it's important to take your time if new to poppers to ensure you're using the right amount. 
For those of you interested in amyl poppers, take a look at Iron Fist Poppers and our Gape Boy Advance.
Pentyl poppers, by comparison to amyl, take effect a lot more instantaneously and produce a larger result. Because of this, it's generally easier to use pentyl multiple times in quick succession. It's also said that pentyl poppers evaporate less quickly when exposed to oxygen, meaning poppers of this formula may last longer before needing replacing. 
For pentyl, we'd recommend: Bator or our Hypno Poppers
Propyl or isopropyl poppers produce a quick effect with a short duration, similar to pentyl. The difference here is that propyl poppers tend to be considered milder in strength and are generally recommended for people buying their first poppers. 
We'd suggest taking a look at Twisted Beast Propyl, Amsterdam Poppers or the classic Rush Poppers.
Poppers will last longer when stored in the fridge. Poppers will naturally evaporate and degrade overtime, but exposure to heat will speed this process along.
While you can certainly store your poppers at room temperature, keeping your bottles cool in the fridge will slow down the natural degradation process and extend the shelf life. This might be more important depending on what the climate is like in your part of the world. 
It's important to note that storing poppers in the fridge will not maintain their potency indefinitely. They will eventually need replacing. Similar to most things you would store in the fridge really. 
STILL NEED HELP?
You'll find answers to more of the most common questions about us, our products and how we operate
Buy Poppers with Confidence
Need some clarifications before buying, or want an update on your order? Contact our customer service via our contact page here or get in touch with us at orders@twistedbeastpoppers.com. Our customer service responds to queries 9-5 (GMT) Monday to Friday. 
Buying a new brand of poppers can be a daunting prospect so If you need a little extra convincing feel free to check out all the honest Twisted Beast reviews we've received. We're happy to say that over 95% of you would recommend Twisted Beast!
Discreet Packaging Guaranteed
We completely understand that you might not want other people knowing what you're getting up to. We ship all our poppers in plain brown packaging with no outward identification of what's inside. To ensure your package arrives in perfect condition, your poppers will also be individually sealed in bubble wrap bags to keep them safe and sound throughout their journey to you.
Buy Amyl Nitrite Poppers in the US
Amyl Nitrite is an extra strong poppers formula which can be difficult to get ahold of in some countries, but we've made it our mission to ensure when you visit Twisted Beast you have the biggest selection available.
A number of our own brand poppers contain Amyl Nitrite and a whole range of our European Imports too.