UK POPPERS SHOP
RUSH POPPERS
The iconic Rush Poppers have been at the forefront of the scene since 1970. That's over fifty years that Rush has been around - and while innovations have come and gone, at its core, Rush has remained a constant customer favourite, that's why we stock over 40 different Rush products of various shapes, sizes, and formulas.
The power pellet is a small, white pellet that you will find in certain bottles of Rush poppers. In short, the pellet absorbs moisture, which slows down the evaporation process of poppers. 
This has multiple effects on your Rush poppers. First of all, it increases shelf life by slowing down the breakdown of chemicals. You'll be able to store your poppers for longer, but we still recommend keeping them refrigerated. 
You'll also notice increased potency. Your poppers will stay fresher for longer, which means increased potency, especially after you've opened the bottle.
Rush traditionally was sold with an amyl nitrite formula, but has since branched out into isopropyl nitrite as well as pentyl nitrite. 
Like most things in life, people have their own preferences when it comes to the above. Generally speaking, people will tend to find amyl nitrite having a longer build up to a peak, while isopropyl and pentyl's effects will hit more immediately but last a shorter length of time.
As soon as your poppers arrive please store them upright. Over time, the chemicals in a popper bottle can dissolve the sealant around the lid and cause a leak. 
We keep limited stock of our poppers to hand so that you're always receiving fresh bottles. To ensure they stay fresh, we recommend keeping them refrigerated, or at the very least somewhere dark and not too warm.
If poppers are properly stored, they should stay effective for a number of weeks. After this, they may begin to lose potency, but this will depend on the individual and the formula.
Buy the best poppers for you
How strong are our poppers?
Whether you want to buy strongest poppers online or something that's just right for you, our strength scale will let you know how they stack up.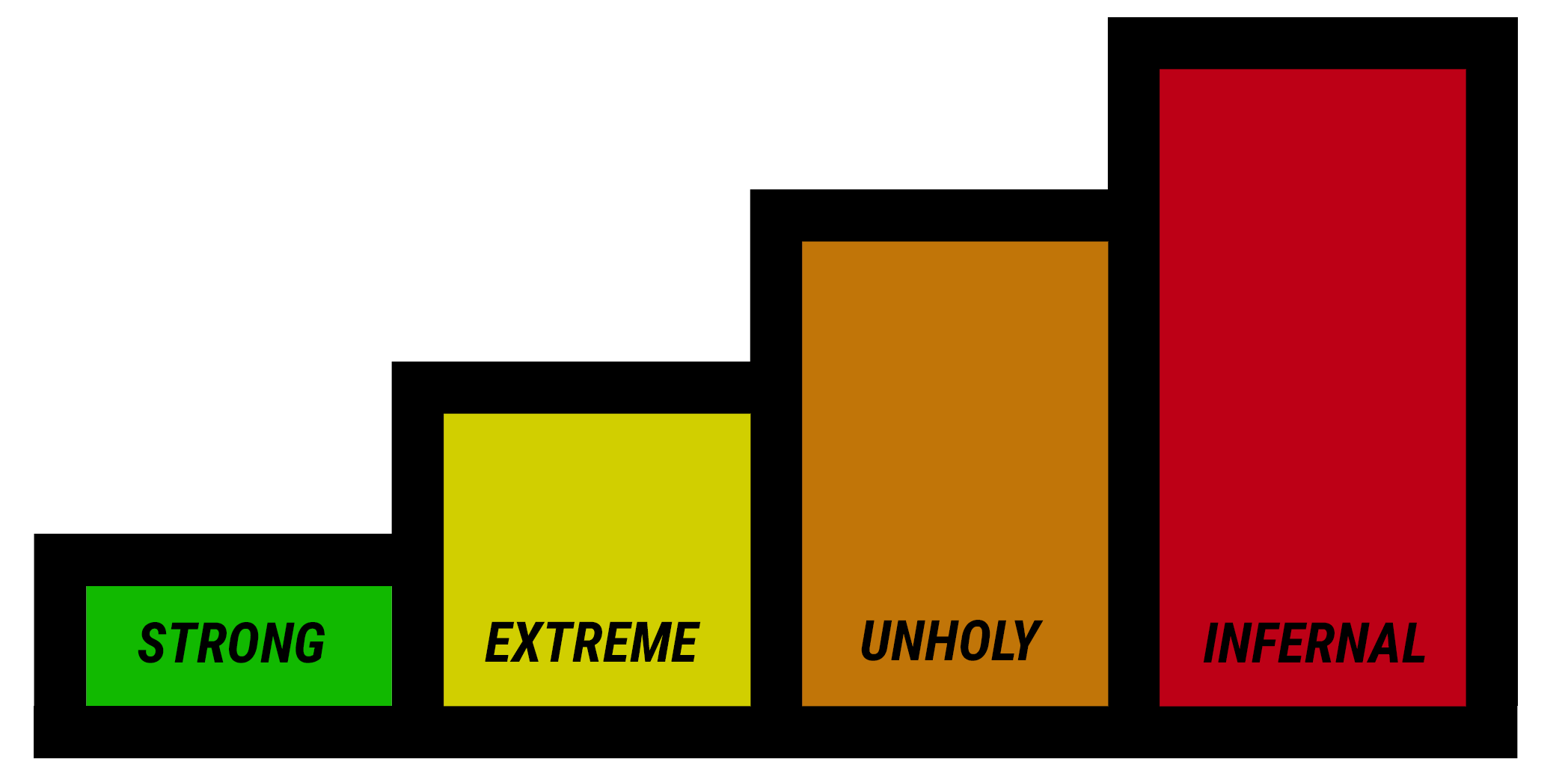 USA
| | | |
| --- | --- | --- |
| Service | Cost | Delivery aim |
| Royal Mail International/USPS | £14.95 | 5 Working Days |
POPPERS ORDERS ARE CAPPED AT £100 GBP TO ENSURE SMOOTH CUSTOMS CLEARANCE